Learn More
No really, learn how to sketch anything.
Master traditional illustration and entertainment design in no time. In 'Sketching Anything,' Aaron Limonick (Naughty Dog) breaks down his design process in an accessible way for both beginners and pros. You'll learn to organize reference material, establish a strong sense of art direction, and create detailed production sketches of your very own. Don't waste time struggling with the basics of drawing and rendering - with these skills, you'll truly be able to sketch anything.
Explore student work
Our students are badasses.
After signing up for our courses, many of our students have broken into the industry, leveled up their skills, and got hired for their dream jobs. With over 10,000 students from around the world, you'll be in good company.
Start your journey
Not sure which course is for you? As a member of Learn Squared, you'll get free access to the first lesson of every course to try before you're ready to buy. Sign up now to get instant access and start learning today.
And so much more...
Check out all of the awesome perks you get as a student of Learn Squared.
A dedicated community

Join over 10,000 students from around the world, all dedicated to improving their art. In our community, you'll never learn alone.

Invite your friends

Sharing is caring. Especially when it saves you and your friends some money. Refer friends to get discounts and save on purchases.

Track your progress

Learning a new discipline can be a long, daunting process. We make it easy for you to keep track of your progress.

Watch any time

No more semesters. No more access periods. Buy a course to get instant, lifetime access and start learning whenever works for you.

Download files

All of our courses include downloadable project files. Follow along as you learn using the same working files as your instructors.

Mentorship archives

Learn from other students experience. Many of our courses include bonus recordings of past mentorship meetings to watch any time.
Learn Squared gives me the freedom and flexibility to learn from the best in the industry at my own pace.
tons of workflow crap and programs i would have never thought of trying.... PEEP DATTT!!!1
My career as a concept artist started after taking these courses. Much of what I learned I applied to my portfolio and in a couple months ... I got my first job.
Concept Artist & Illustrator
Sign up any time
No rush. Not like there's any competition out there.
Try it.
FREE
Instant access to portions of this course and dozens of others

No credit card required

No expiration

Limited access
Preview Course
For teams.
Get in touch for more information about discounts for teams, both big and small. Big savings either way.
Contact Us
Bundle and save.
Foundations Bundle. Save $33.
Buy Sketching Anything and Intro to Environment Painting together in a bundle to learn the entire pipeline and save an additional 10% during checkout. Two courses for a low price. You have no more excuses!
30 hrs & 52 mins
190 Lectures
Save 10%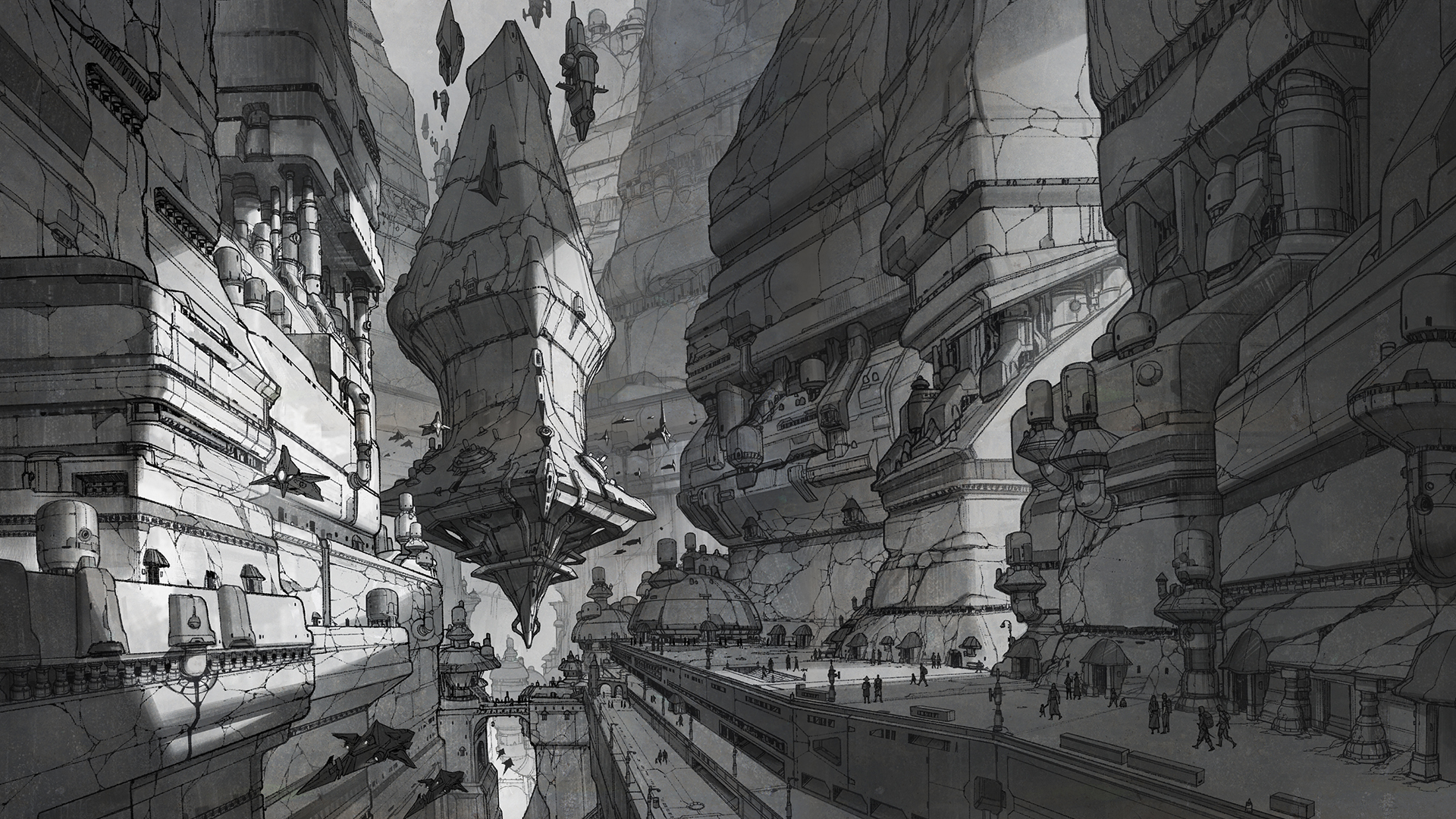 Van Gogh would have given his other ear to learn from artists like this.
Course Lesson Plan
Here's the low-down on everything covered in this course.
12 hrs & 4 mins
68 Lectures
323.13 MB of Files
Tools Used
?
Homework can be cool.
Check out some of the amazing work Sketching Anything students have created by doing their homework.
Our students have awesome jobs.
Join a devoted community of over 10,000 students from around the world.
Google
Blur
Double Negative
Ubisoft
Marvel Studios
Microsoft
Naughty Dog
Epic
WETA
EA
Activision
Meet Our Students